Bachelor of Da'wah and Islamic Management with Honours
PROGRAM DETAILS
Programme Code:
QI07
Medium of instructions:
English and Arabic
Duration of Studies:
- Full Time: 4 years (8 semesters)
The introduction of Bachelor of Islamic Banking and Finance with Honours in USIM is align with the country's Economic Transformation Plan in the field of education, namely Malaysia as a major player in Islamic finance cluster to obtain market share in Islamic banking and finance. This proggramme is also introduced in accordance to the vision of USIM that is to be an advanced knowledge-based institution of Islamic learning that combines science and naqli aqli to resolve issues and IThis programme was launched concurrently with the inception of the faculty in its 2000/2001 academic year. The programme received its inaugural batch of students in 2000/2001.It is hoped that this programme will be a platform to produce knowledgeable,expert and professional graduands in the field of da'wah and Islamic management. This programme also hopes to expand the teachings of Islam by opening more space for reseachers and educators to study, research and spread their knowledge in matters regarding da'wah and Islamic management.mic communities, particularly in the field of Islamic banking and finance.
CAREER PROSPECTS
Ahli Akademik/Tenaga Pengajar, Pegawai Tadbir (Pegawai Tadbir Diplomatik, Pegawai Tadbir Awam, Pegawai Tadbir Sumber Manusia, Pegawai Pendaftar), Pegawai, Eksekutif, Pegawai Khidmat Pelanggan, Pegawai Polis dan Tentera, Kor Agama angkatan tentera, Pegawai Masjid (Imam dan Khatib Bertauliah), Pegawai Penyelidik, Pegawai Penggerak Orang Asli, Pegawai Penterjemah, Pegawai Agama Islam, Pegawai Pemasaran, Wartawan
Contact Us
Student Admissions and Marketing Department
Level 1, Chancellory Building
Universiti Sains Islam Malaysia (USIM)
Bandar Baru Nilai, 71800, Nilai, Negeri Sembilan, MALAYSIA

Phone: +606-798 8000
Email: admission@usim.edu.my
Testimonial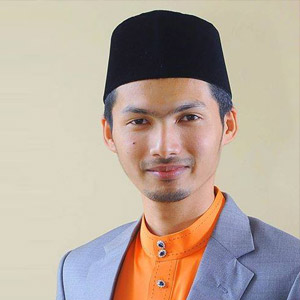 USIM provides a platform to students to build their academic knowledge as well as confidence through co-curricular activities. Graduates of USIM will definitely have the knowledge; skills and the ability to adapt to a work environment."
Education:
Bachelor of Da'wah and Islamic Management with Honours
Related Information
Related Links